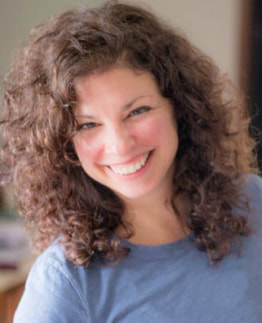 New Client Intro Offer 3 Private Lessons $165. Call today and schedule your first lesson.
​Welcome to New Life Pilates. Our studio is the only boutique pilates studio in Burien that offers one-on-one personalized instruction and group equipment classes in a serene private setting. Our pilates studio is unlike any other gym you will ever experience. Whether you are taking private lessons or group equipment classes you always receive focused attention from our top-rated certified instructors. Our group classes never have more than four students in them to ensure each student gets individual attention.

We teach STOTT PILATES which is a contemporary approach to the original method of exercise designed by the late Joseph Pilates. We work holistically with each of our clients addressing their fitness needs and personal goals. Whether you are brand new to exercise, post rehab, an advanced
athlete, or you want to get ready for the ski slopes we can design a program to help you achieve your goals.
Contact Jennifer for further information and any questions you may have.
jennifer@newlifepilates.com 206.498.9808 facebook.com/newlifepilates
---
---
"I cannot say enough good things about Jennifer and New Life Pilates. Jennifer is very attentive to each clients needs and works with them to build a successful program designed to meet their goals. I had a lower back issue and had tried all kinds of treatment including seeing a chiropractor, acupuncture, massage and physical therapy and nothing helped. Within a couple of months working with Jennifer and building up my core strength, my lower back pain is totally gone! If you are at all interested in getting started with pilates, I would highly recommend you try out New Life Pilates."
-- Sue Ann Misiak, Seattle, WA
---
"Great one on one attention that allows me to get the best workout possible. Jennifer does an excellent job of asking questions and determining what will work for me. I have now been taking weekly private sessions for 9 months and definitely see increased core strength and a significant reduction in low back pain. Love the one on one personal instruction and the group pilates classes!"
-- Gay Haynes, Seattle, WA
​
"After 22 years of on and off crippling lower back pain and being told to strengthen my core, I found something to do just that. With Jennifer's precise understanding of my needs and limitations she helped me through all the pilates exercises. I highly recommend New Life Pilates to anyone with a desire to be pain free and feel better!"
--Patricia Morrow, Burien, WA
​

"How lucky for me, to have a certified Pilates instructor close by in my neighborhood! I took a series of private pilates lessons and now enjoy weekly class lessons. The rewards are startling! Not only am I more aware of my body and its important core, I have better balance and increased overall strength. I automatically settle in to a more balanced posture. Jennifer Is right there to guide us as we move from one pilates exercise to another, so we can make the most efficient use of our time and effort. An added benefit: some weight loss. And besides, it is fun!"
--Judy Sanders, Burien, WA